USELESS IS NECESSARY 2019
A solo exhibition in Aruba exporing uselessness and its place in the world.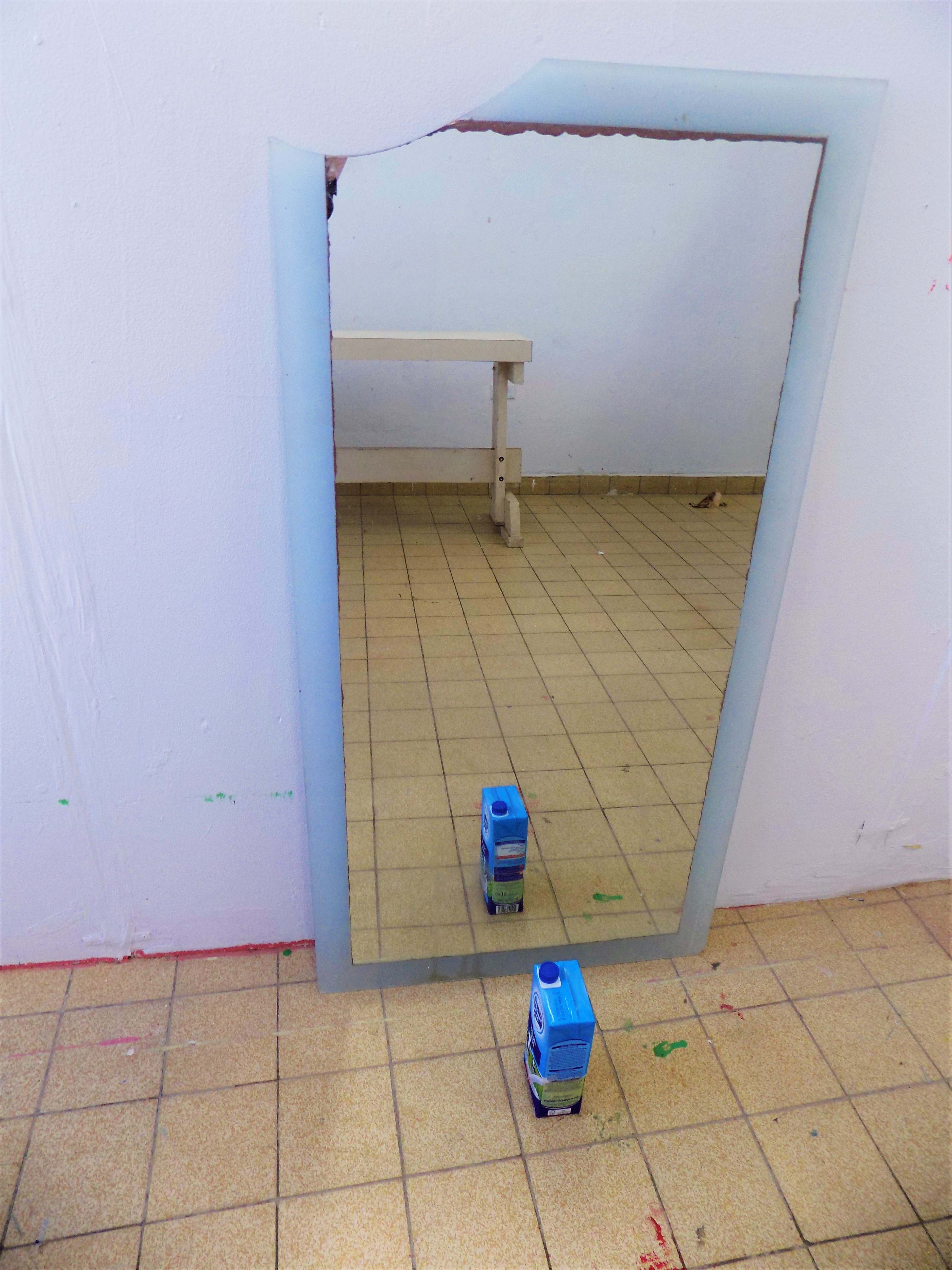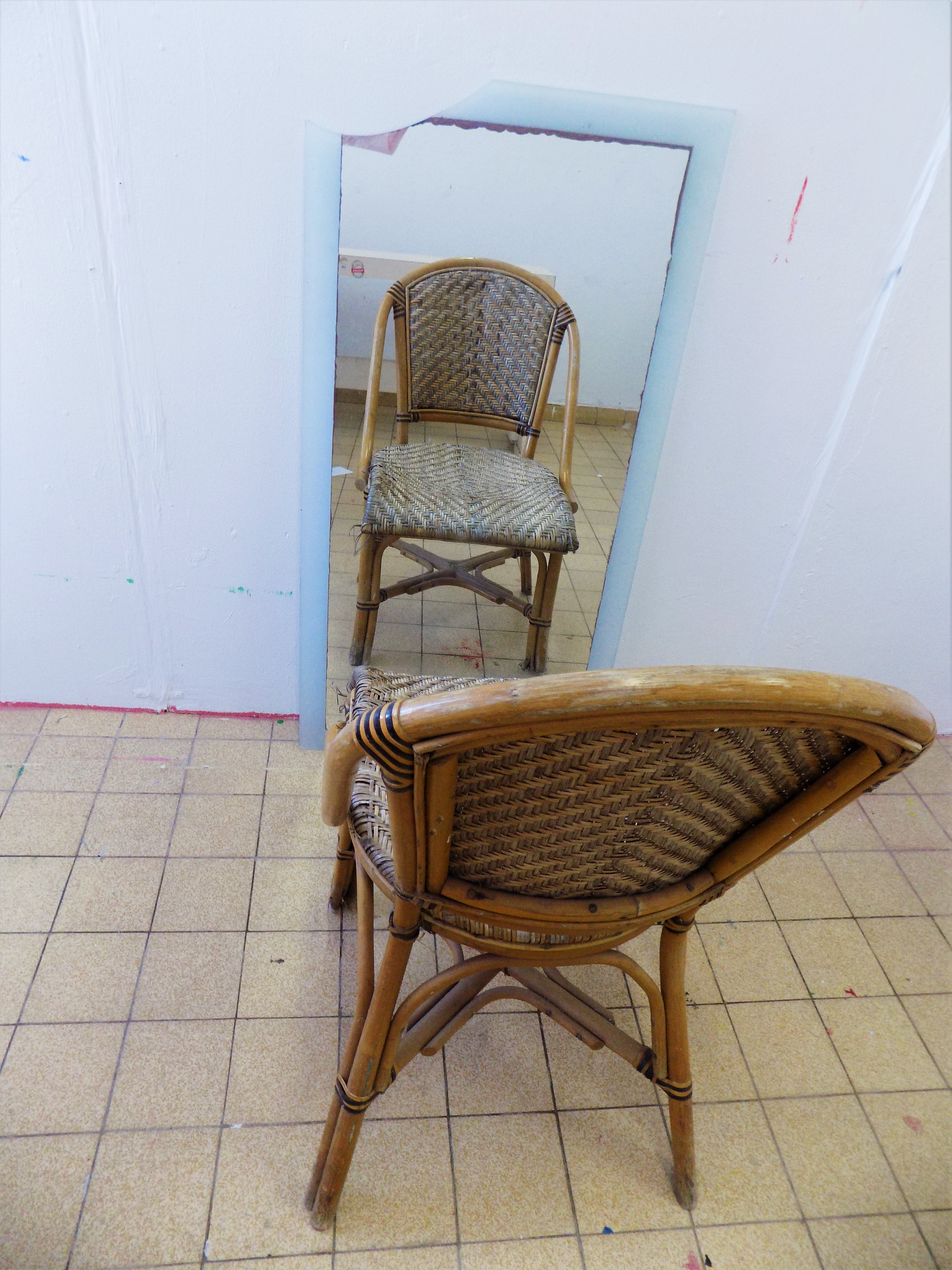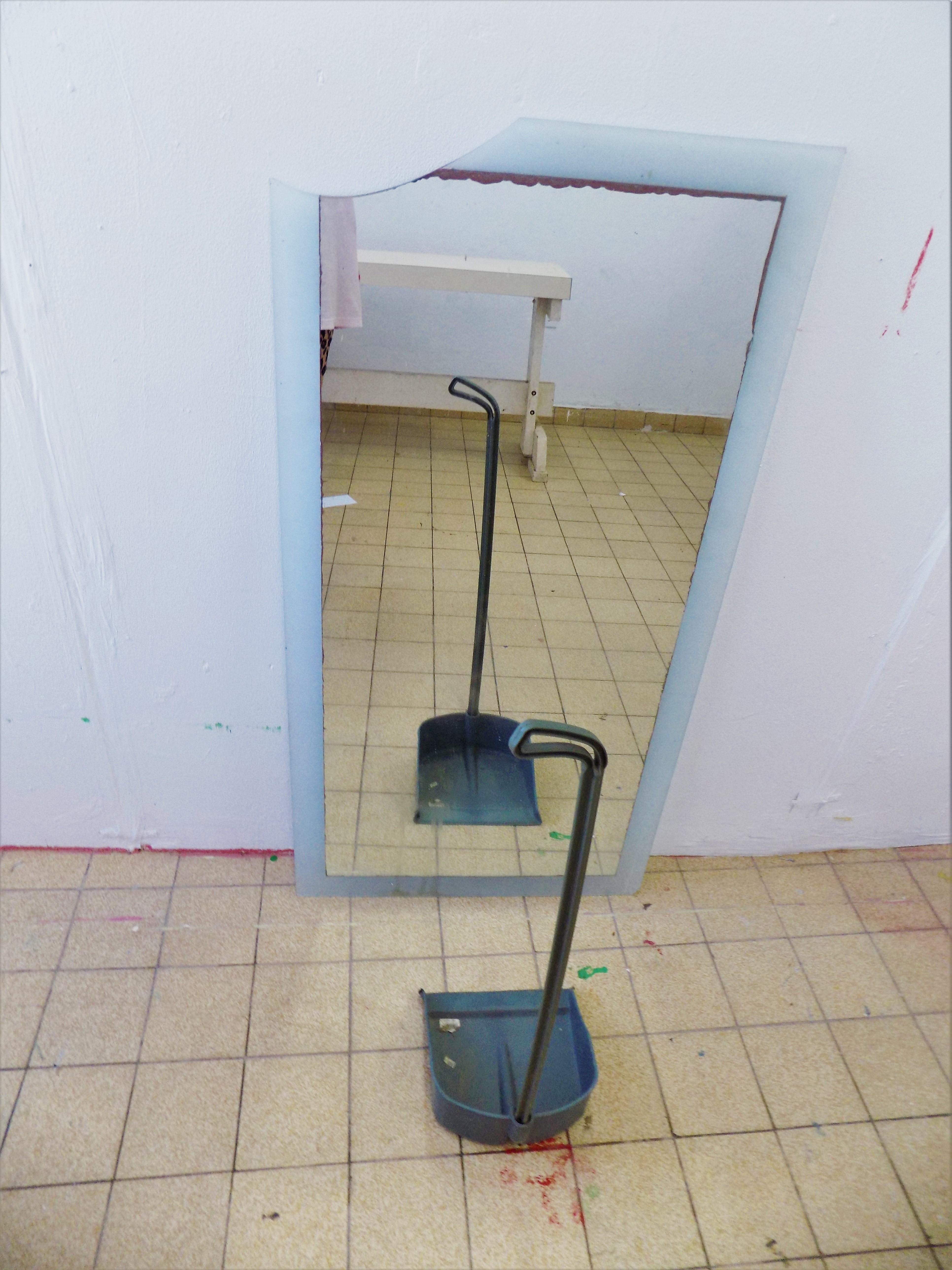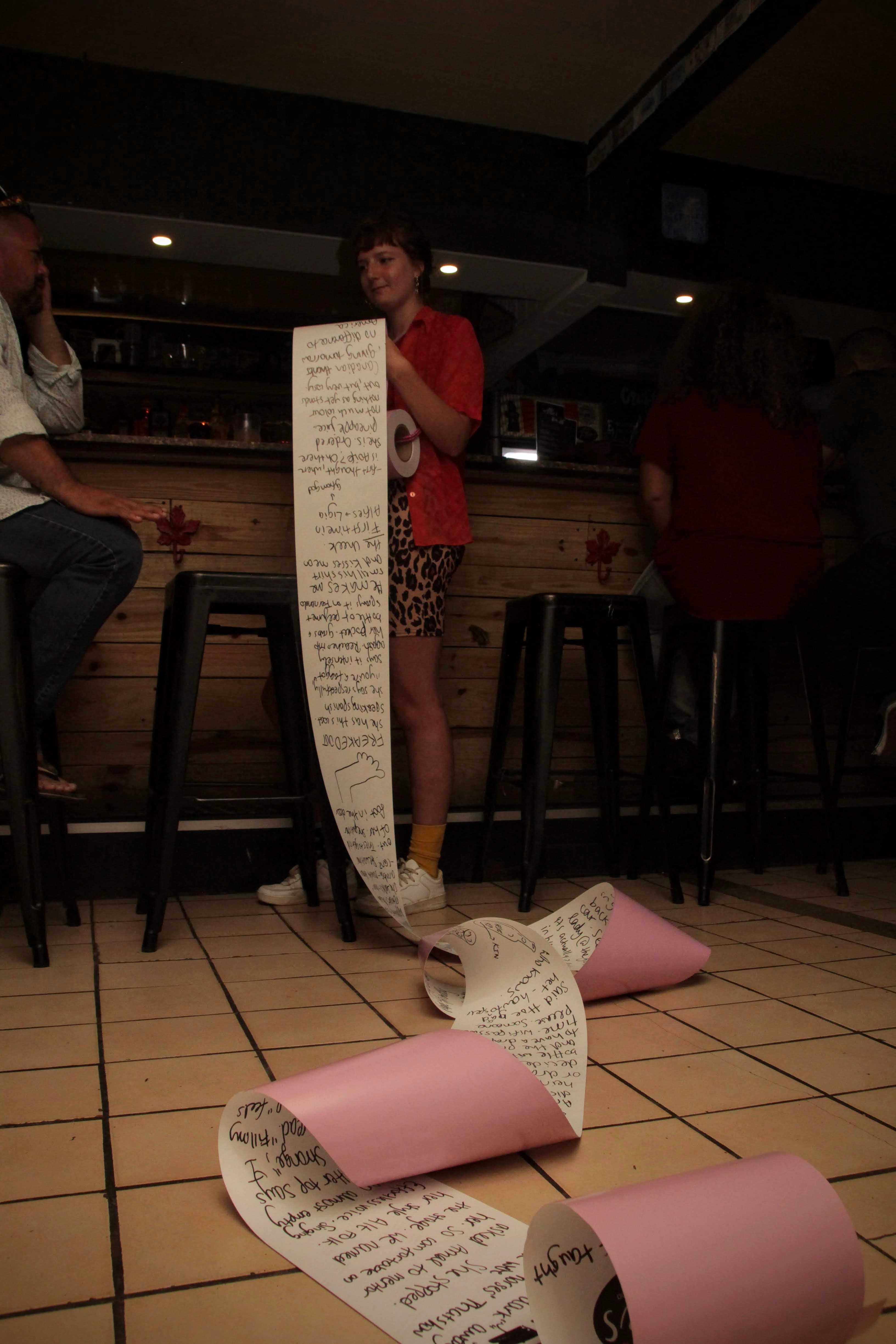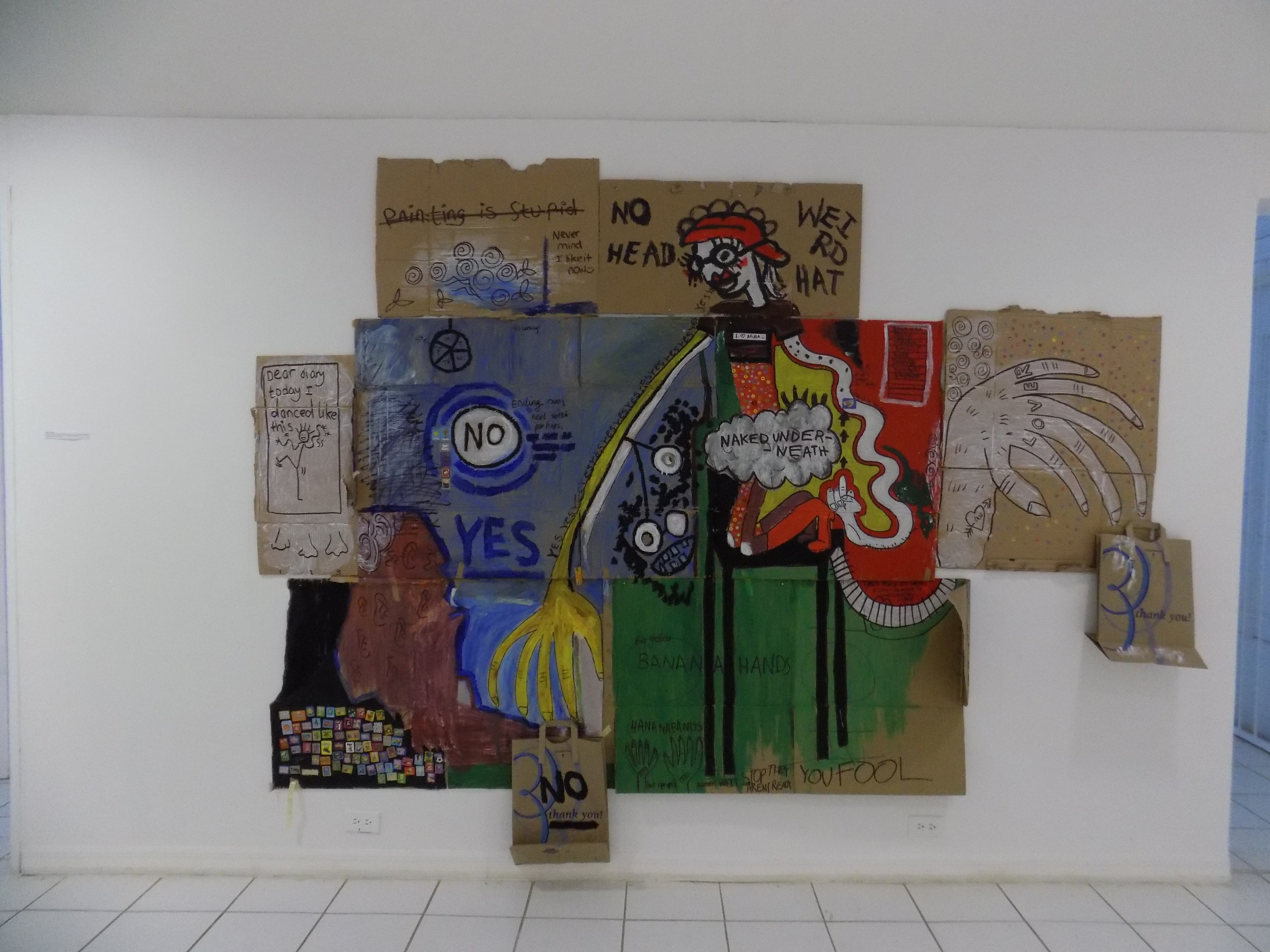 Objects Looking at Themselves in the Mirror
chair, shoe, dust pan, milk carton
Befriending my Table and Chairs
yellow paint
Hot Day Chair Play
One Shift at Alfies, 2019
Performance, 6pm-12am
Working one shift as an artist in Alfies Bar, Aruba. Taking 'receipts'
of the night, conversation exchanges, contact, sharing. Are there other types of exchange that happen in bars aside from the usual
money for beer transaction?
Pack of Dogs on a Lead
eight found suitcases, pink rope
Useless Painting
Wheelbarrow Water Fountain
Broken wheelbarrow, two glasses, a towel, a jug of water
Making (Un-making) the Bed
The artist attempts to make her bed while on it. A constand state of progression and immediate inevitable regression ensues.
Video here
Other videos shown:
Going Swimming in Reverse
Cling Film
An Attempt to Push the Walls of the Gallery Over
Escape 1
Making Some Toast
Mother and Son
One working fan, plugged in and turned on, one broken fan, turned off and powered by the other.

Clear Mystery Boxes
Clear boxes with various prizes